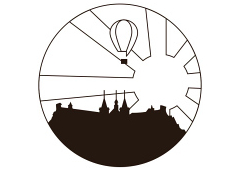 Interested in joining our friendly team?  See below for our current vacancies at The Family Practice                                       
Receptionist and Admin Assistant
The Family Practice, Cotham, Bristol
Hours per week: 37
Salary: £11-11.31ph
Would you like the opportunity to join our wonderful team, work in a beautiful building set in lovely gardens in Cotham, Bristol with a friendly team and on-site parking?
The Family Practice is a friendly, busy GP surgery providing quality care for approximately 17500 patients.
We are ideally looking for an experienced receptionist/care navigator (although we are happy to train the right candidate) to join our brilliant team. We have some excellent bakers in the team and there is usually something fabulous to try. We also have lovely gardens to sit out in on a sunny day and if you are interested in running, we have several keen runners in the practice.
The role will include patient facing services and support to the clinical team, and will require a flexible approach. You will need to be proficient in using Microsoft programmes and a working knowledge of EMIS Web would be an advantage.
We are looking for a colleague to work on a flexible shift system between 8.00 and 18.30. The role will include the occasional evening session until 20.00 (worked by a rota system) and occasional Saturday and you will be given plenty of notice of your shifts.
Permanent contract: 37 hours per week, NHS pension, cycle to work scheme,
If you would like to know more about the role or arrange an informal visit please contact Kelly Williams on 0117 964 6455 or e-mail kelly.williams17@nhs.net . Please apply with a covering letter and CV.
Informal visits welcome.
Closing date 12.11.23
Interviews: TBC
Enquiries to: Kelly Williams kelly.williams17@nhs.net
4-6 session 1 yr GP Maternity leave cover
Salary: Competitive
Would you like the opportunity to join our wonderful team, work in a beautiful building set in lovely gardens in Cotham, Bristol with a friendly team and on site parking?
The Family Practice is looking to appoint a 4-6 session GP from September 2023 to August 2024 (with a view to permanent employment) to join our great team. These 4-6 sessions will ideally be on Monday, Tuesday and Wednesday although other availability will be considered.
Our templates include 25 contacts/day with 15 min appointments. You will be part of a large GP team with many ARRS roles to support you. We always have 2 GPs assigned to duty each day and we also have a workflow team who reduce your unnecessary workload. As an established training practice you will have the opportunity to be involved in teaching medical students and the next generation of GPs. Continuous shared learning is offered in the form of Education meetings throughout the year and all our GPs are assigned a Partner mentor.
As a team, we meet up at lunch time everyday for a chance to relax, chat and discuss cases, concerns and share learning. There is a practice and PCN social running group and we have a Wellbeing group to support the whole team. The practice is part of Healthwest PCN (over 70,000 patients) which is a highly collaborative group and regularly hosts events for the teams.
To give you a flavour of what it's like to work with us here's a couple of quotes from our GP associates and GP trainees:
Associate GP – 'The team is so lovely and supportive; it always feels like we're in it together and learning from each other'.
GP trainee – I just wanted to thank you for being a wonderful team and making my last 6 months so enjoyable and such a good learning experience
Informal visits are welcome – we'll be happy to show you around and introduce you to the team.
Please direct any enquiries to Kathy.turner3@nhs.net
Please send applications with a CV and covering letter to: Kathy.turner3@nhs.net
Lead Nurse Vacancy, Hours per week: 32 -37.5 hours,Salary: Competitive
Our much valued Lead Nurse is stepping down as part of their retirement plans and we are therefore looking for an experienced practice nurse to step up and make their own mark in our practice.  Ideally the successful candidate will be an experienced practice nurse and have management/leadership experience (although this can be a supported development role).  They will be a core member of the leadership team, play a pivotal role in meeting the evidenced-based nursing care of our patients and the effective leadership of our dedicated Treatment Room team.  Working autonomously and also collaboratively, the Lead Nurse will contribute to the delivery of high-quality patient care through clinical excellence and quality improvement initiatives.
The successful candidate will be working a total of 32-37.5 hours a week however you will be expected to work occasional Extended Access hours (on a weekday and 4 hours on a Saturday morning) in addition to your core hours – this will be on a rotational and infrequent basis. 
The Family Practice is located close to the centre of Bristol, with beautiful, relaxing gardens, a large car park and an incredible team. 
Informal visits welcome.
Closing date: 12.11.23.
Enquiries to:
Kathy Turner, Kathy.turner3@nhs.net  
0117-946455