Reviews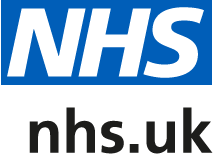 updated at 04:59pm on 26/04/2019
by Anonymous gave The Family Practice a rating of 5 stars
Amazing care
I have been registered at this practice for over 10 years and the care for my family and husband over this time has been amazing. The doctors are friendly, knowledgeable, accommodating and seem to really care. Keep up the good work.
Visited in January 2019, Posted on 25 January 2019
by Anonymous gave The Family Practice a rating of 5 stars
Helpful
I have found the link up between reception and GP very helpful in managing a non urgent shoulder problem. I explained my problem and was telephoned back by reception with a banned appointment. This link up found an earlier appointment than i was originally given.

It is not always easy to get an appointment, but i get the impression from friends that this is a problem for all GPs everywhere. The link up above seems a good way of using service appropriately. There is a written message on reception to explain why receptionists need this detailed information and it worked for me.
There is another message showing how many appointments were not attended- several hundreds which must be exacerbating the problem.
Visited in November 2018, Posted on 20 November 2018