FREE Online Groups for Improving Health and Wellbeing
Our practice are offering patients (18+) access to FREE online group sessions - see below. You can sign up using this quick form: https://forms.gle/PY3ECWo4zkcyTdst7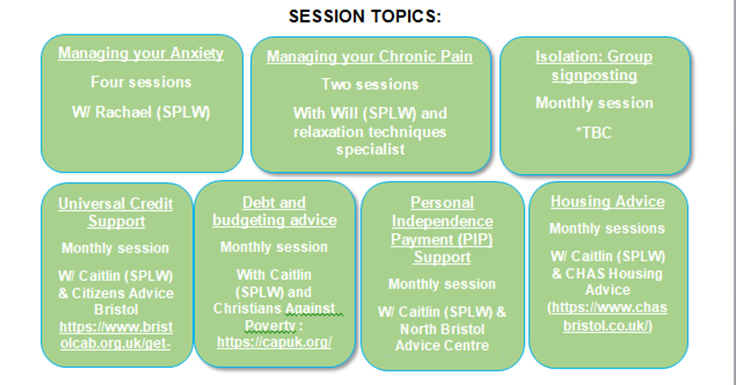 What will happen in the group?
Groups are facilitated by a Social Prescribing Link Worker and for some sessions, experts will join to offer information and support. Sessions will be a mixture of information, conversation and a chance for questions. There will be 6-10 people in a group.
What happens next?
A Social Prescribing Link Worker will be in touch when space becomes available and will email you information about what to expect, and details of how to join via zoom. Please note, these sessions will launch from June.
If you have questions, please contact Caitlin on: caitlin.telfer@nhs.net or 07951816550
Click here for more information on Social Prescribing
Published: May 18, 2021