eConsult
To ensure safety, it is essential that the clinical information provided when using eConsult is accurate and truthful. Providing inaccurate information during the triage process may lead to a care pathway which is not appropriate for your sympto
ms.
How does the service work?
Complete a simple form about your problem or request.
Your GPs decide on the best treatment for you or you may directed to help elsewhere.
The practice responds with advice, a prescription or an appointment.
Please note: the eConsult service is not available on weekends. Please call NHS 111 if you need urgent advice during this time.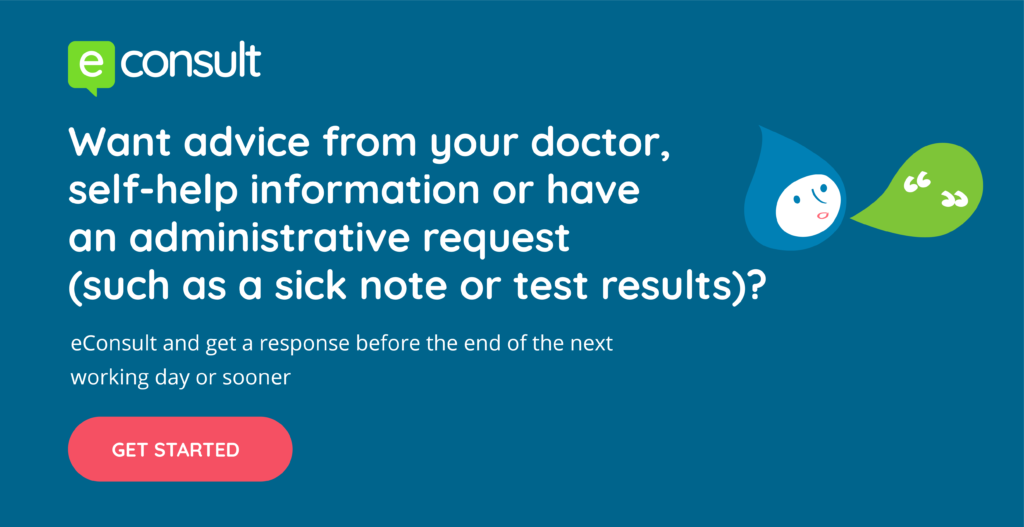 What is eConsult?