CORONAVIRUS INFO AND RESOURCES
In order to limit the spread of this infection please avoid walking directly into the surgery. If you have fever or cough please see the online NHS guidance on the management of symptoms. 
NHS COVID PASS
If you're aged 16 or over*, you can get a digital NHS COVID Pass for travel. People under 16 may need to show a negative test result.
Please see the NHS page below for more information on how to get a digital NHS Covid Pass 
HOW TO GET A DIGITAL NHS COVID PASS
*The practice can issue a letter confirming the vaccination status of patients aged under 16. Please contact the practice for more details.
BOOK A COVID VACCINATION
If you are now eligible but have not yet heard from us you can contact the National Booking Service on 119 or visit the website below to arrange your booster dose.
Book or manage a coronavirus (COVID-19) vaccination
Please click the link below for the latest updates on the Covid vaccination programme.
COVID-19 VACCINATION - NEWS & UPDATES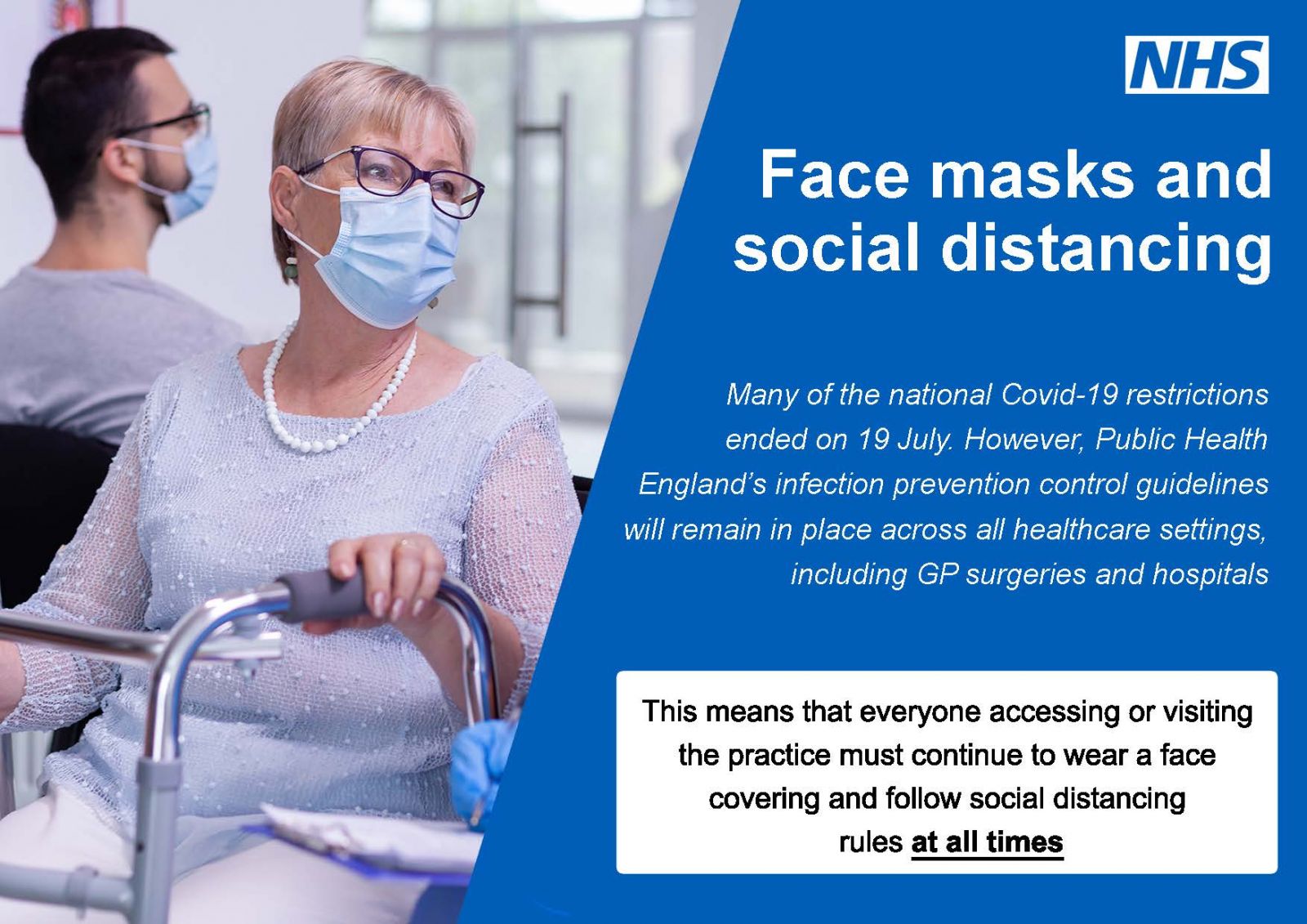 CORONAVIRUS INFO & RESOURCES
All useful Coronavirus resources and information will be posted to this page, please check back regularly for updates.